The Best Chocolate Chip Cookie Recipe I've Ever Tried (a la Thomas Keller)
The title says it all.
This recipe is seriously fool-proof and probably one of the best c.c.c. recipe out there. The internet says so too, believe. Plus, Thomas Keller seems like a pretty legit dude who makes good food. He looks sweet too, like his cookies.
I also assessed his cookie making skills as expert since I used to work with a woman whose eyes rolled to the back of her head whenever she would talk about that one time she ate at his restaurant, The French Laundry, for a trip "with my girls." Seemed pretty serious.
So it would be just embarrassing if he couldn't make a good cookie. Well, I'm here to tell you that he DID. Your search for the perfect chocolate recipe is over my friend.
This is not the exact recipe from Thomas Keller's ad hoc at home cookbook, but it is inspired by it. The measurements and methods used are nearly identical, with slight deviations on my end (only because I'm very lazy and/or impatient). Check out the original recipe here.
Ingredients
2 1/3 cups all-purpose flour
3/4 teaspoon Baking Soda
1 teaspoon Kosher Salt
1/4 teaspoon of vanilla extract
1 1/4 cup 55 percent chocolate, cut into chip-sized pieces
1 1/4 cup 70 to 72 percent chocolate, cut into chip-sized pieces
2 sticks slightly softened unsalted butter (leave them at room temp for at least an hour)
2 Large Eggs
1 3/4 cup cup packed light brown sugar
Position the oven racks in the lower and upper thirds of the oven and preheat the oven to 350°F. Line two baking sheets with Silpats or parchment paper.
Sift the flour and baking soda into a medium bowl. Stir in salt.
I don't normally sift my flour
but when I do, it's bc of Thomas Keller.
Sift out the *dust* from chocolate pieces in a sieve. I skipped this step since I used morsels and did not cut my chocolate.
In the bowl of a stand mixer fitted with the paddle attachment, beat butter until smooth. Add brown sugar and beat until well combined. Turn up the speed a notch then beat for a few minutes, until the mixture is light and creamy. Scrape down the sides of the bowl as you go.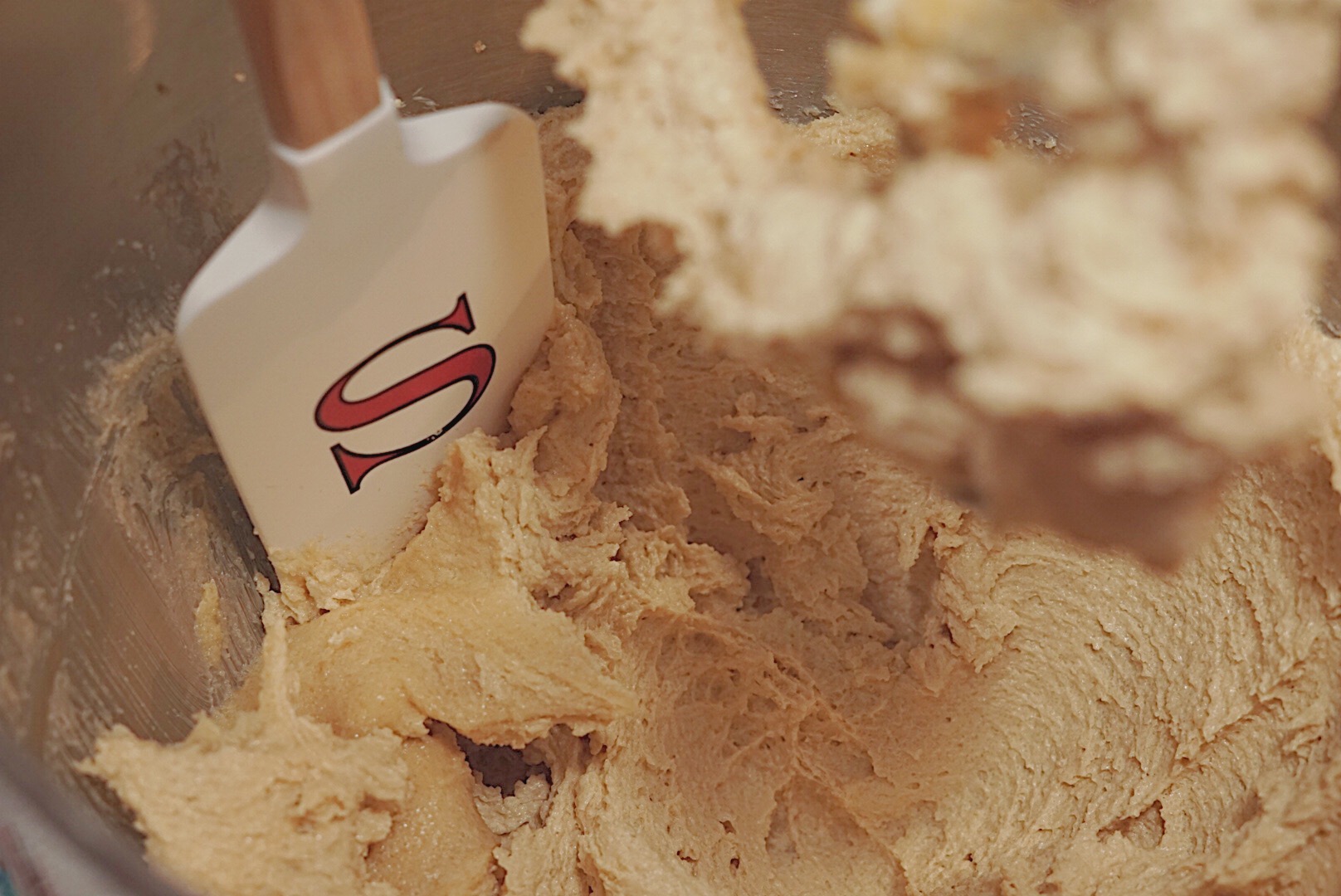 Add in your vanilla. Crack two eggs into a small bowl before before adding them into the batter one at a time. This will make them easier to add into the mixing bowl. Scrape down the sides each time an egg has just been incorporated into the batter.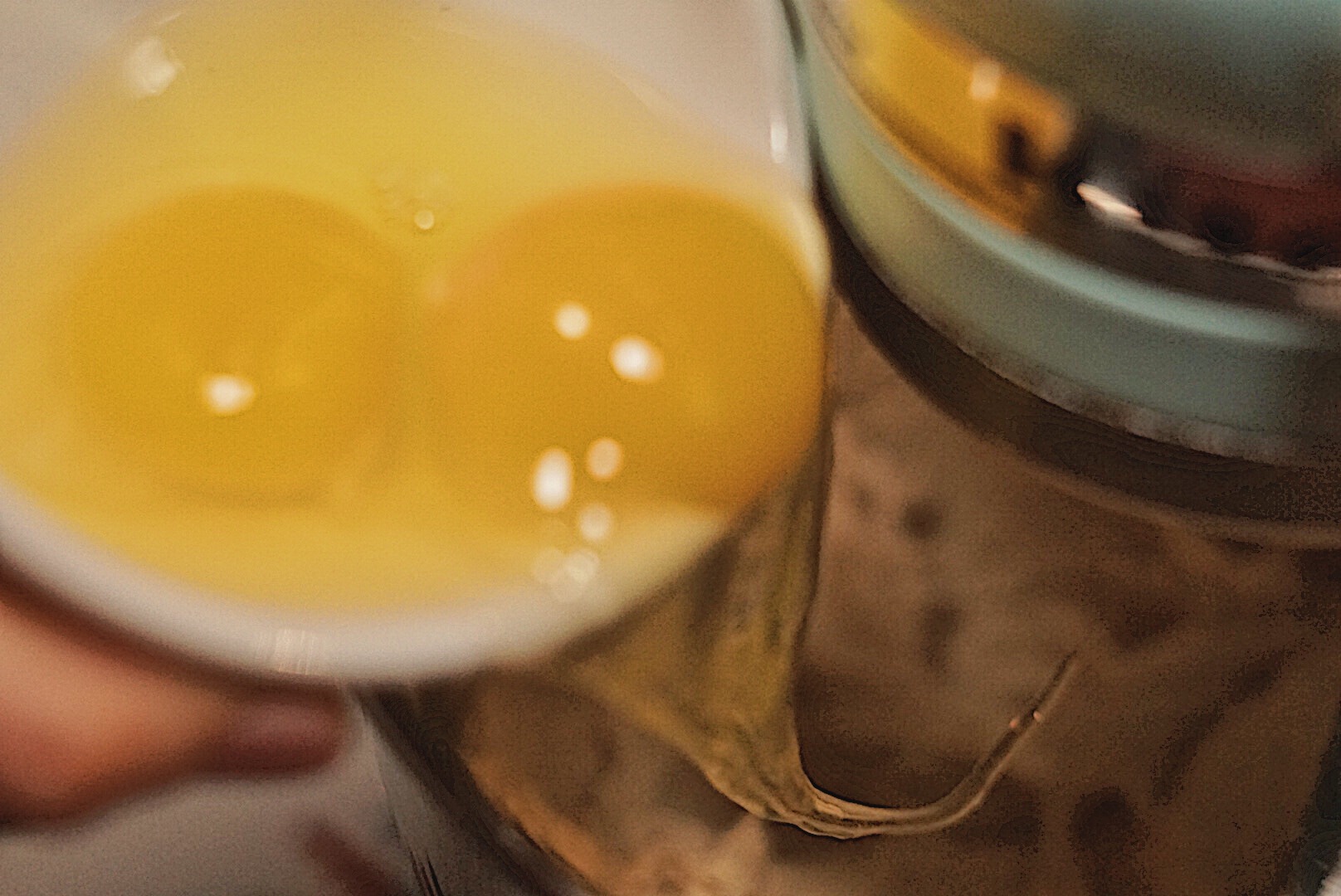 Crack eggs into a bowl first before adding into batter. Makes things easier and saves you biting into a egg shells later on. :X
Add the dry ingredients and mix on low speed until just combine. Turn off the mixer. Add in the chocolate. Remove the bowl from the mixer and fold the dough with a spatula to be sure that the chocolate is evenly incorporated. Cover bowl with wrap and chill in the refrigerator for at least 30 minutes or until the batter has hardened up a bit.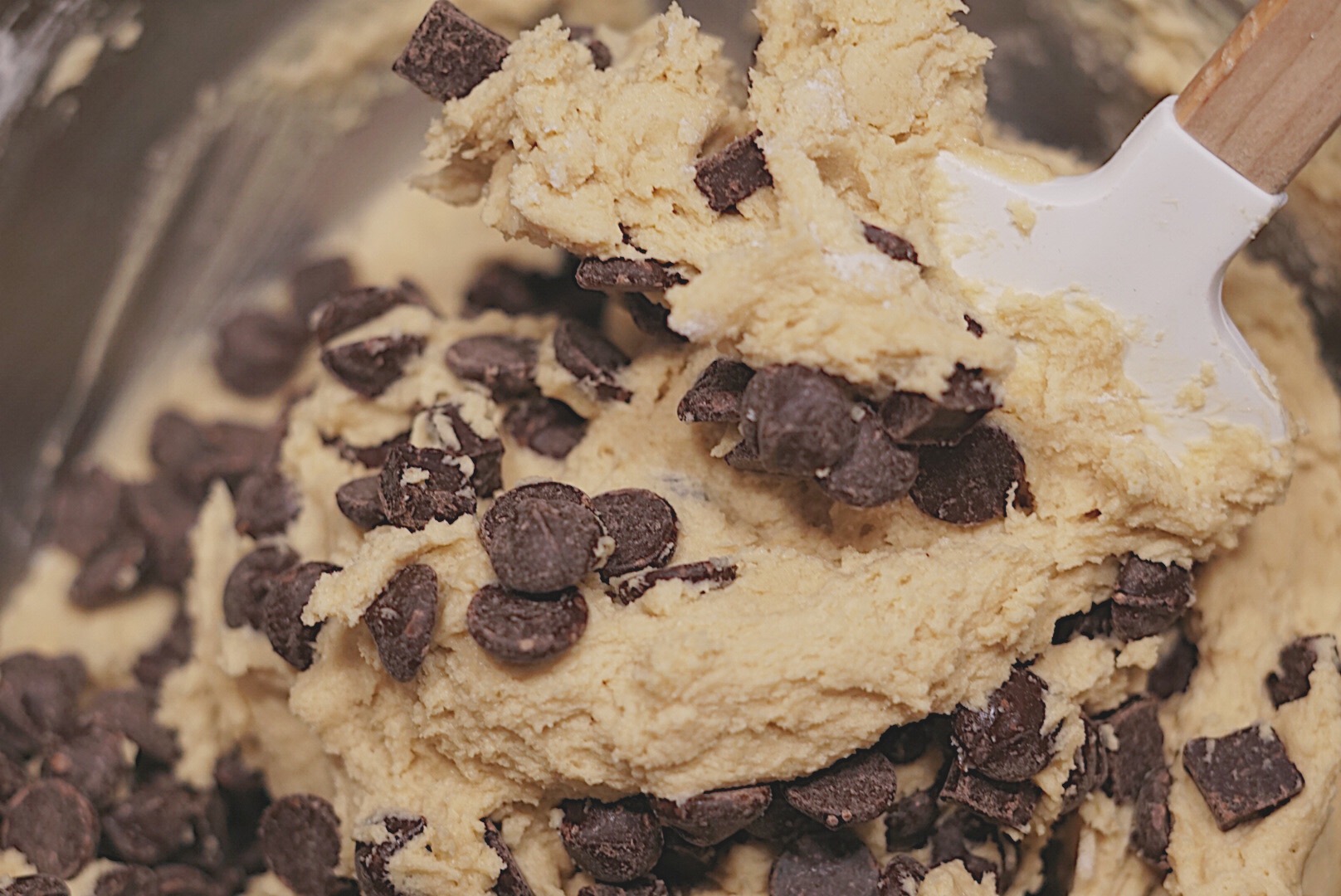 The 2 different chocolates really hit it off.
Spoon on balls of the cookie dough onto the pan, using about two level tablespoons per cookie. Arrange eight cookies on each pan, leaving about two inches between them, because the dough will spread.
Bake for twelve minutes, or until the tops are no longer shiny, switching the position and rotating pans halfway through baking.
Cool cookies on the pans for about two minutes to firm them up a bit, then transfer to the racks to cool completely. Repeat with second batch of cookies. The cookies can be stored in an airtight container for up to two days.